GRE Self-Paced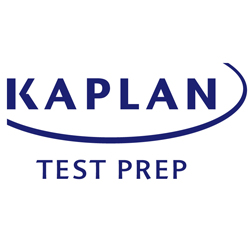 Description
Kaplan's Self-Paced Course lets you prep at your own speed and on your own schedule. With over 180 hours of instruction and practice, four books, access to the QBank, and the option to take one of your seven full-length practice tests at the official testing center through Kaplan's exclusive Official Test Day Experience, this is the perfect option for the self-motivated student.
Related Delta Beauty College Test Prep Listings
GRE Prep - Instant
Looking for GRE help right away? Try out Varsity Tutors Instant Tutoring to get connected with subject-matter experts who can work with you quickly using our award-winning Online Tutoring Platform. This allows you to access expert instruction right when you need it and benefit...
more
GRE Practice Tests
Looking for GRE help on your schedule? Varsity Tutors connects you with subject-matter experts who can work with you either in person or face-to-face online via our powerful Online Tutoring Platform—whatever is most convenient for you. Our educational directors will help c...
more
GRE Private Tutoring
Kaplan offers both In Person and Live Online tutoring, so you can choose the best option for your learning needs. Tutoring packages include either an in person or a live online course to complement your one-on-one prep...
more
GRE In Person
Our brand new GRE prep course features over 20 hours of in person learning and 35 hours of interactive, live online sessions on our exclusive GRE Channel for the most live GRE instruction available anywhere. Create custom quizzes using the QBank focused on your needs, and take...
more